AQUAservice Plant Audit
With the ongoing analysis or an audit of your water treatment plant, you can exploit potential savings, increase availability and extend service life.
Plant analysis for a look into the future
Regular measurements, comparisons and evaluations of process parameters enable us to assess the condition of your water treatment plant and better predict necessary work. Changes in your plant are made visible on various parameters such as temperature, pressure and flow rate. Your advantage: We optimize the availability of your plant by means of professional measurement technology and evaluation methods.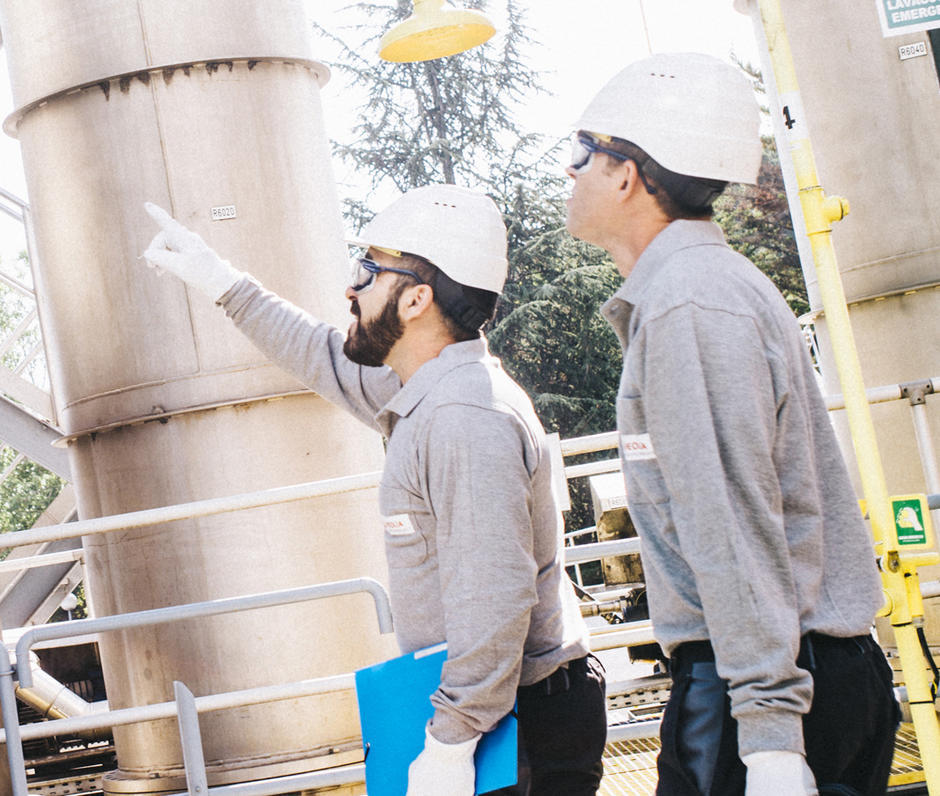 Aquaservice plant audit
We recommend a systematic system check for all older water treatment systems. Long-term operation reduces the quality of the filter material, for example. This results in more frequent rinsing, increased consumption of chemicals, deteriorating conductivity values and thus poorer quality of the treated water and even risks for the downstream equipment. Does the control technology meet the current requirements? Is the process technology used to be optimized?
Objectives of an AQUAservice plant audit:
Long-term operational reliability

Reducing operating costs

Increasing the plant yield

Legal security

Resource-saving operation
If the audit identifies a need for action, you can react at an early stage and thus prevent plant failures.

An AQUAservice plant audit - efficiency in 4 steps:
1. First interview
Definition of requirements, first plant inspection

Review of the documents

Detailed offer for AQUAservice plant audit 
2. Kick-off
Inventory of services and equipment design

Acquisition of measurement and operating data
3. Report
Plant status with operating recommendations

Economic consideration of options for plant optimization

Legal/technical regulations and risk analysis
4. Results
Evaluation of the results

Recommendation of options for optimization